About Me!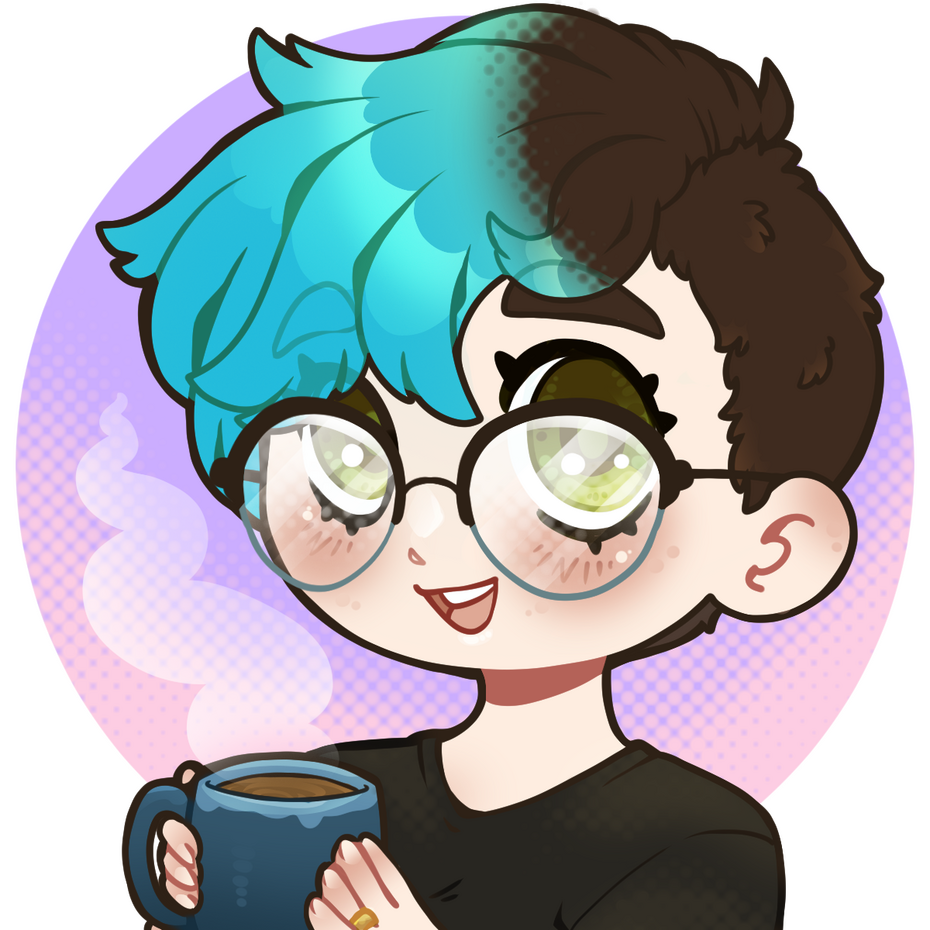 Hi there, I go by Case or Nut Case. I'm a freelance artist living in the Atl, GA area with my husband. I've been a freelance artist for a while, but I finally took the jump in early 2011. I am now doing art as my full time job.I love drawing cute things, but also really enjoy heavy lines in my art. I mostly do personal commissions for people at cons and on the internet drawing their characters. But I also can do more detailed full illustrations and logos. If you have any questions about what I'm willing to do please feel free to contact me!
-Will Draw-
Any race (human, anthro, etc)
Any gender and any coupling etc of genders
Multi headed or body parts (4 arms, x amount of tails.)
Spots, Stripes, Wings, horns, etc
CUTE THINGS! I love cute things
Pokemon-Will draw but doesn't get asked to or not the best At-
Buff characters
Males (I just don't get commissioned for them as much.)
Feral
-Wont Draw-
Water sports
Bodily waste of any kind
adult Feral art
rape
cub porn
Pokemon in adult situations Unless anthro
Complex rainbow markings
Super specific Hyper
Inflation on any character other than a rubber or inflatable character (pooltoy etc)
Copywritten characters in Adult themes unless from adult themed shows or comic etc
Please if you have any question ask.
email me at nutcaseart@gmail.com
Commission Info!
All costs listed are base prices.
Complex character, detailed clothing, props, etc will increase the price of the commission.
All prices include no BG or simple block color/texture BG and one character. Backgrounds increase the cost $5+.
Extra characters are +50% of the base price.
Please make sure to take a look at my TOS and Will and wont draw.
If you'd like to order a commission please email me at NutCaseArt@gmail.com
------Commission Samples and prices------
Size of commission: Bust, Waist up, Chibi, FullbodyLevel of commission: Sketch, Lineart, Color Pop, Flat color, Cell shaded, and Full colorIf you'd like an icon, let me know what level of bust you would like,
and that you'd like to use that bust as an icon.
------More Commission samples------
------Twitch and Discord Emotes------
Emotes are $15 to $50 each.
(it just matters on how complex they are)
------Reference Sheet commissions------
I do take reference sheet commissions.
They are a case by case bases for the price.
The samples are to show what I've done in the past.
When you contact me for a price quote please let me know what you want on the sheet.
Like Front and Back shot with expressions or even just a fullbody with detail shots.
Kickstarter Pins
NutCaseArt Patreon Pins
PinSignia Patreon Pins
Commissioned Pins
Terms of Service
Up front important info
I will never be ok with my art being used for NFT or AI "art" data base (or any other AI use).
By commissioning me you will agree to never use the art you get for either of these uses.Commissioners will be given (at least) 2 files as their finished commission.#1 File- Will be full resolution with my signature on it. This can be used for making person items like a print for your wall etc. (not for sale unless we work that out)#2 File- Will be a small res image with a my watermark and now and a COMMISSION watermark across it. This will the image you can share online in full. Still please credit me as the artist.You can use #1 cropped etc for icons but do not share that image, in it's full form, online. If you do choose to share this work in this way I will no longer work with you.
Thank you for understanding.This will not effect emotes, telegram stickers, Icons, and other commissions of the like. I understand smaller images will be less useful in AI as well so that's a big reason for this.
payment info
You must be 18 years or older to commission me. If I find out you are under 18 during your commission is being worked on it will be canceled and you will be blocked.
If you are under 18 and would like a commission, please commission me at a con. That will be the only only way until you are 18.
+I DO NOT TAKE ECHECKS EVER!+
I send Invoices!
So please do not just send your payment, wait and pay the invoice.Payment Types I take!
-Paypal
-Amazon Giftcards (limited amount of these a month)
-Please see the Will and Wont draw page if you are wondering if I'll draw the comissions theme.-I take payment up front!-I do not offer changes on sketch commissions.-I send a sketch for approval. once approved I will move on to finishing the commission.-Any basic edits for color will be taken after commission is finished, but nothing to do with line work, because you approved the sketch.-I reserve the right to not take a commission.-You can cancel a commission, but if the sketch has been approved at that point I will only do a partial refund covering what I had finished.
Copyright info
Unless talked about before the commission, I hold copyright to the art.
Copy right can be sold but please note that it will change the cost of the art (adding a good deal more to the cost for sure).
I do not claim copyright of your character but it is still my art!
So unless you pay for the copyright you do not have the right to sell anything with my art on it.
What I don't mind you doing:
-Using your art as icons
-using it for banner on sites (as long as it's made clear you did not make the art)
And so on!
As long as you credit me as the artist (hopefully at least linking back to one of my sites) and you are not making any money off my art you are free use it!
Editing My Art
I'd prefer you not do this.
But say adding your name in (to make it a badge) or adding a BG for a site or a color key etc that's fine.
But nothing along the lines of messing with the art.
If there is an issue with the art I'd like for you to contact me. If it was my fault (I missed something in the refes etc) I'll try and change it to the best of my ability.
If it is a change that is needed because you have left something out I may or may not ask for a fee. (small and easily changed things will have no fee but larger things will!)That being said if you get a sketch or lineart from me you are welcome to color it (or have someone else color it AS LONG AS THEY ARE NOT BEING PAID).
If you do this all I ask is you do not remove my signature, you credit me when posting for what I did, and also share it with me! I'd love to see it!
General commission info
I do reserve the right to make a print of a commission. (if you are not ok with this please mention it when commissioning and we'll work out fees if I think it would have made a good print.) The commissioner will be told if I plan to/do make a print of their commission.
I reserve the right to use any image I make in books that I will/may make in the future. The commissioner will be credited for the character in the book on the image!
I will always credit the owner where I can.
Unless other wise asked not to I'll post the commission where I'd like (or not if I do not want to post it).
If requested not to post there may be a $5 fee for not being able to post it. Any art posted is like a advertisement for me.
Time frame for commissions!
Commissions will normally be completed within a 2 week timeframe. This is the usual time I allot to complete commissions.
If I believe a commission will take longer I will let the commissioner know.
If personal issues (family problems, illness etc) arise this may extend that timeframe. I will do my best to communicate this however if 2 weeks have pasted and I have not contacted you please feel free to contact me.
If you have any questions during the commission also feel free to message me. Just use the same email chain so I know what your question has to deal with.
~ Wing it Style commissions!~
A "wing it" commission means you get what is received. This does not include alterations or additions of any level of detail once the artist has deemed it to be finished piece.
The level of finish for this style of commission will be based on my current prices (see price list).
Other guidelines will posted in the commission special.
add ons
NO VISUAL REFES?-If you do not have any visual refes for your character there will be a fee. The base fee is $5+ mattering on how complex the description reads. If you have any kind of visual refe from clothes to examples of what pose you want, it will help make sure I know what you are wanting.Mature Art- Mature work is anything over PG13. and there is a flat fee of $5 for a image in this rating thank you.
If you have any questions please feel free to ask!
NutCaseArt@gmail.comNow you are ready to look at my commission prices (digital or traditional) and see the page on how to commission me!
Have a look at my TOS, Will and Wont draw list, and my commissionprices. (Digital or Traditional)Know what you'd like to get for commission.
Now you are ready to email me for your commission!
(NutCaseArt@gmail.com)Look below how to write a good email for when you are getting a commission!
These are samples of a bad and a good email for me. Writing all your details like the bad email makes it hard for me to find the info I need to make your commission come to life. The Good email shows the best way to get across to me what you want. Including the detail you would like in the picture. The sample good email lists details like background and even the way the character is facing. This because the commissioner has all the details in mind. But you don't have to have those if you want to let me do what I feel would work. That is also fine for pose etc. Also shown in the good email, even thought they don't have a image of their character already made, they sent images to help me understand what they are going for. This can be good from the character, to background or even the pose if you have a set pose in mind.
Here we have my reply to the good email. I've given the commissioner a quote. After they have approved the price, and paid the invoice I start working. For more finished commissions I'd then send a sketch for the commissioner to approve, but since this commission was just a sketch.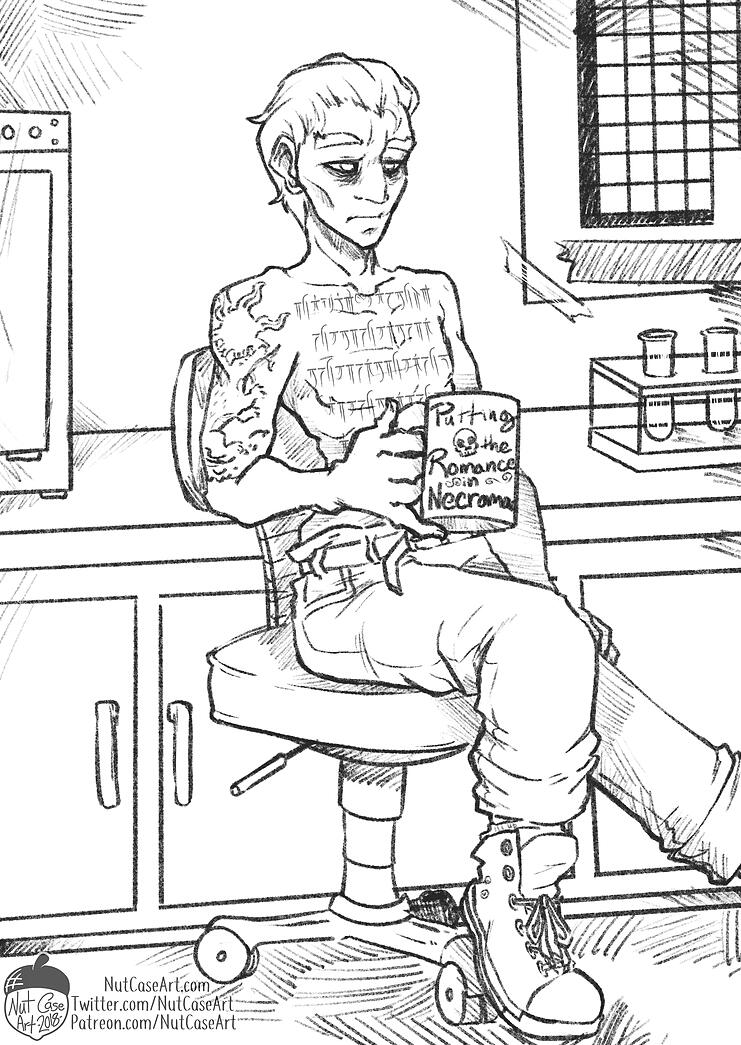 I finished it and sent the art over to the commissioner.
And that's how you do it! That's how you commission me.This is the easiest way for me to work on your art as well. If you'd like to get a commission type you don't see on my price sheet feel free to email me and just ask about it, before giving me all the details. These prices and commission types are just ones I have gotten asked for in the past. But I am willing to work on different types of commission.My email is NutCaseArt@gmail.comIf you'd like to tip after the commission here's a couple ways you can!
1) https://streamlabs.com/NutCaseArt Just make the message so I know it's you :D
2) https://ko-fi.com/nutcaseart Buy me a coffee! With this also please include a message so I know it's you.
3) You could send me a Amazon gift card! Just the same email you emailed to get the commission. Helps me buy games and art supplies.
Vtuber Model Commissions!
Prices listed are Base prices for model only. I do not offer rigging for the models. Extra props, expressions, complex characters can cause the price to increase.
Simple Item Model: $150

Bust model: $300

Chibi / Simple Animal Model: $500

Full body Model: $700
Extra expressions: $10-$30

Extra hands/arms: $30-$75

Extra outfits $50-$150
Discord Reactive Commissions!
Prices listed are Base prices Discord reactive Images.
They are simple chibish style.
You have to have an image of the character you want drawn.
The characters will be made more simple.
If you wish for them to be complex it will cost more.
For the base price only open and shut mouths.
For a bit more I can do blinking as well, but I can not animate it.
Base price is $50

extra props, simple add on or changes, etc can be done but it will increase the price.
Pngtuber Model Commissions!
Prices listed are Base prices for flat Pngtuber images.
Each Pngtuber starts with a base character, eyes open, blink, mouth open and closed. Extra expressions or toggleable props will add tot he price. Complex characters will also cause the price to increase.
Waist up: $100

Chibi / Simple Animal Model: $120

Full body Model: $300
If you'd like a commission please check out my How to Commission me tab! It will walk you through how to contact me about the commission and help you know put together your email so it will be easier for me to udnerstand what you'd like to order etc.
When it comes to vtuber commissions, just like any other commission you are not buying rights to the art.
What does that mean?
It means you can not use the model it self for items for sale. No using it for stickers, shirts etc. I encourage you to commission msyelf or different artists for art to be used for those. Just make sure to read mine, or any other artist's tos dealing with buying rights.Of course your character is still yours! The model can be used for anything that you are not charging for (a physical item sticker, shirt etc) and I am still credited as the artist.
Examples: Streaming banners for your stream channel, youtube thumbnails, twitter posts and so many more digital format. OH and of course any streaming you do with the model.If you have any questions please feel free to email me!
Contact me and Mailing Info
If you have any questions about my work, or how you can commission me please feel free to contact me by email!NutCaseArt@gmail.comAlso if you'd like to send anything, letters, etc or even something you'd like a review of please do. If you'd like me to review something please include that in the package, and make it an item(s) that is art related or something you've seen me do a video about before please.
Nut Case Art
3628 Satellite Blvd
Unit 958038
Duluth GA
30095
I've been doing patreon sicne 2014. The images shown below are samples of what kind of rewards I currently offer.
I have a pin club, along with a print and sticker each month.
Also have digital rewards. I offer telegram sticker commissions only for my patreon supporters.
2021 Patreon Rewards!
2022 Patreon Rewards!
2023 Patreon Rewards!
If for some reason you can not use patreon, I have a way for you to still support me and join my discord chat and see what I'm working on.
(Limited rewards for this option)
Past Convention table setups
---
About Me
I'm a freelance artist living in the Atl, GA area. I've been a freelance artist for a while, but I finally took the jump in early 2011. I am now doing art as my full time job. I've been going to and vending at conventions for over a decade now.I love drawing cute things, but also really enjoy heavy lines in my art. I specialize in bringing people's original characters and beloved fan favorites to life in my unique style.For those not taking advantage of my personal commissions, I offer physical products including high quality prints, stickers and enamel pins. Examples can be seen below.
Past Vended Cons
Anime Weekend Atlanta
BLFC
DreamHack
FA:U
FC
FWA
MFF
Momo Con
TFF
---
Samples of my pins, stickers, and other products
---
Convention Commission Samples
---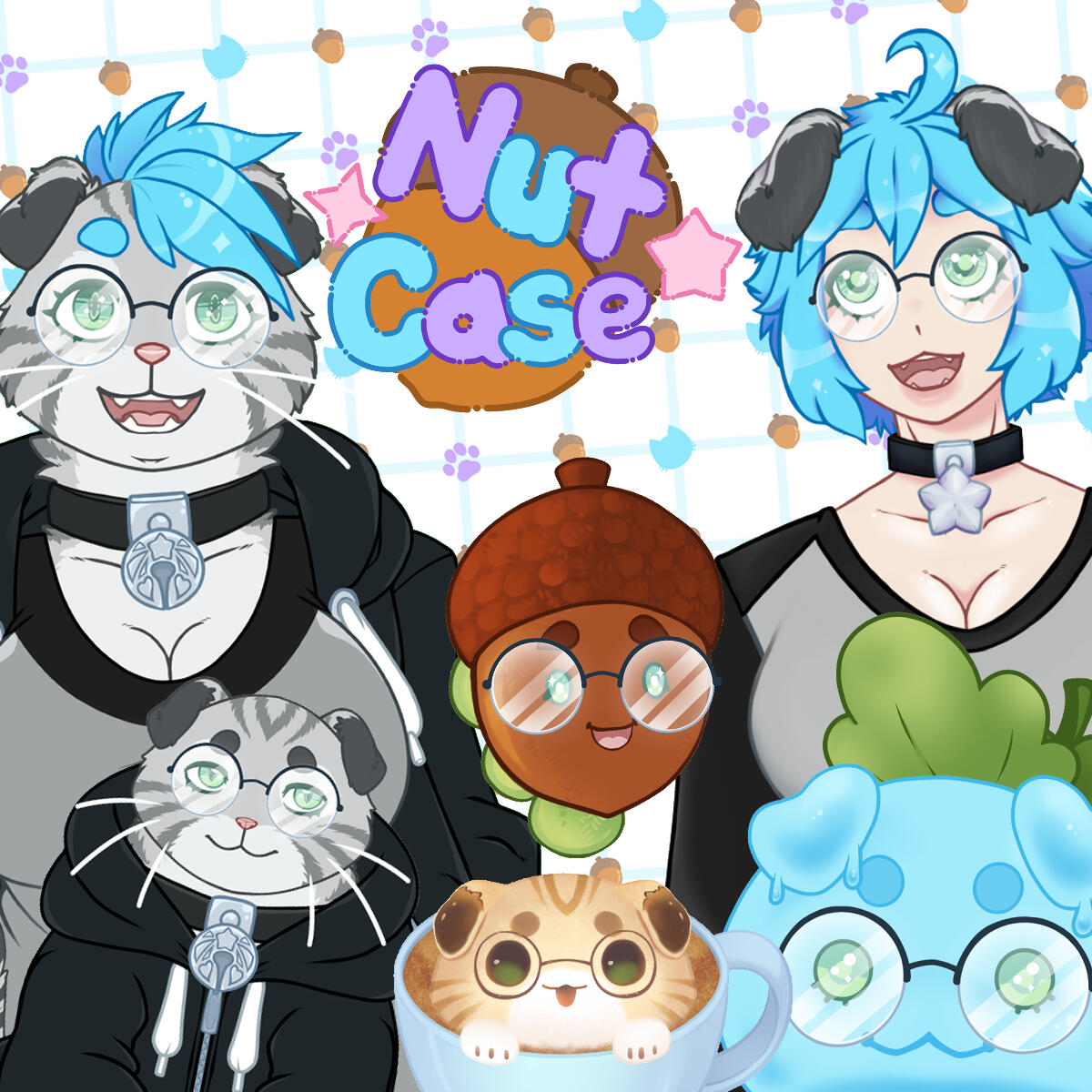 I am a varity streamer on Twitch.
Along with that, I am a Vtuber!
I work on my commissions, patreon rewards and other artworks on my stream.
But also like to stream game play as well.
I try to create a friendly and welcoming environment for followers.